Wolfgang Van Halen has tied the knot with fiancée Andraia Allsop.
The couple wed in an intimate ceremony at their home in Los Angeles on Sunday after eight years together, as first reported on People.com.
"Our goal was just to bring all of our closest family and friends together," Andraia told the outlet. "The past few years, not only with the world, but also with personal tragedies, haven't been the easiest, but we wanted to create this wedding as a celebration not only just for us to get married, but a celebration for the people we love."
The pair exchanged "I do's" in their living room in front of 90 guests with a reception that followed outside in their backyard. 
EDDIE VAN HALEN'S SON WOLFGANG ON MOURNING HIS FATHER: 'HE'S THE ONLY THING THAT KEEPS ME GOING'
The 32-year-old son of Eddie Van Halen and Valerie Bertinelli opted for a custom three-piece all black suit for his special day, while the bride wore an Eva Lendel dress with sheer long sleeves and lace detailing, per the outlet. Wolfgang walked down the aisle with his mom by his side as a song that his father wrote for him played in the background. 
"The song that my father had written for me, it's an instrumental piece called '316.' It'll be a nice way to include my dad," he told People. The Van Halen guitarist died at the age of 65 from throat cancer in 2020.
APP USERS CLICK HERE TO VIEW POST
Another way the couple honored Eddie was by "having an empty chair that would've been his at the ceremony," Andraia said. "One of the things that I really wanted was a way to bring Wolf's dad into it," she added.
In addition, she hand-made "little memory charms with a picture of Wolfie and his dad on it" so that everyone was able to "think of him throughout the day." Bertinelli lent Andraia a necklace to wear that Eddie had gifted the Food Network star as well.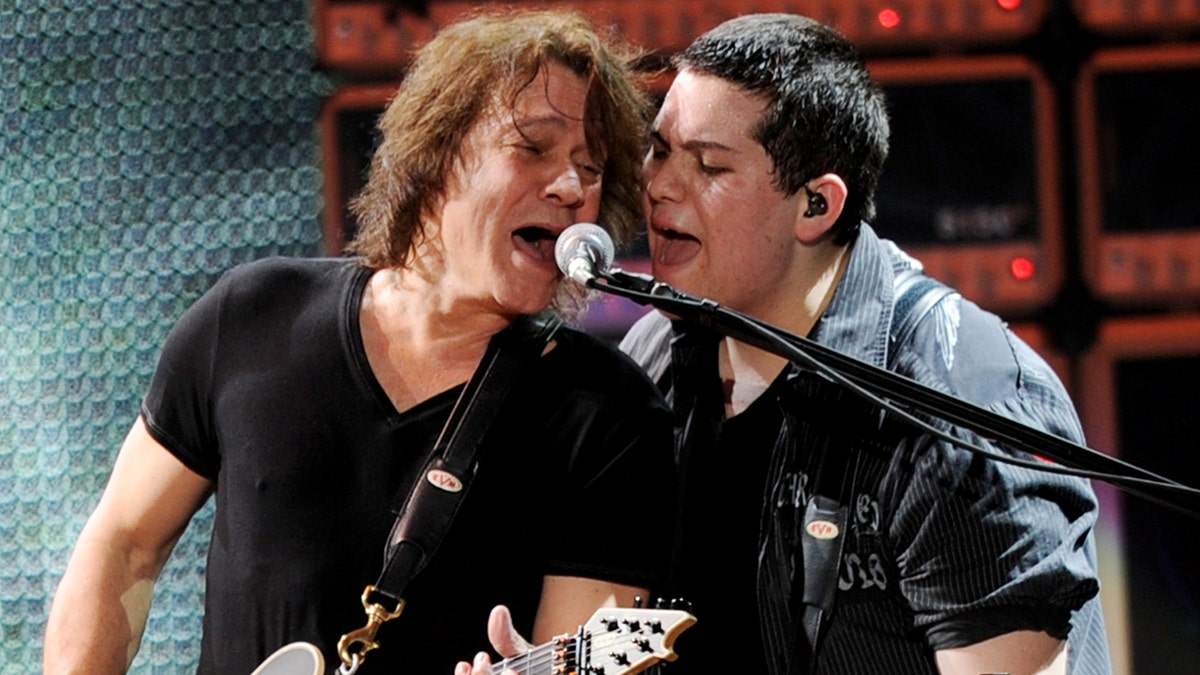 LIKE WHAT YOU'RE READING? CLICK HERE FOR MORE ENTERTAINMENT NEWS
"Ed would've been absolutely beaming and so, so proud of the man Wolfie has become and is becoming and so happy that he has found Andraia, someone who really understands Wolfie, who he is and who he wants to be and supports him wholeheartedly," Bertinelli gushed to People.
She added, "It brings me such a nice sense of peace knowing Wolfie and Andraia have each other for the rest of their lives. They really 'get' one another. Their humor is very similar, they like similar things, they know how to give each other space and they're just so comfortable together."
CLICK HERE TO SIGN UP FOR THE ENTERTAINMENT NEWSLETTER
The couple's reception included a menu with "hints of Italian" featuring a tiramisu dessert and a wedding cake that consisted of "buttercream vanilla frosting with a vanilla cake inside." As for music, the pair hired a deejay, with Wolfgang opting not to perform.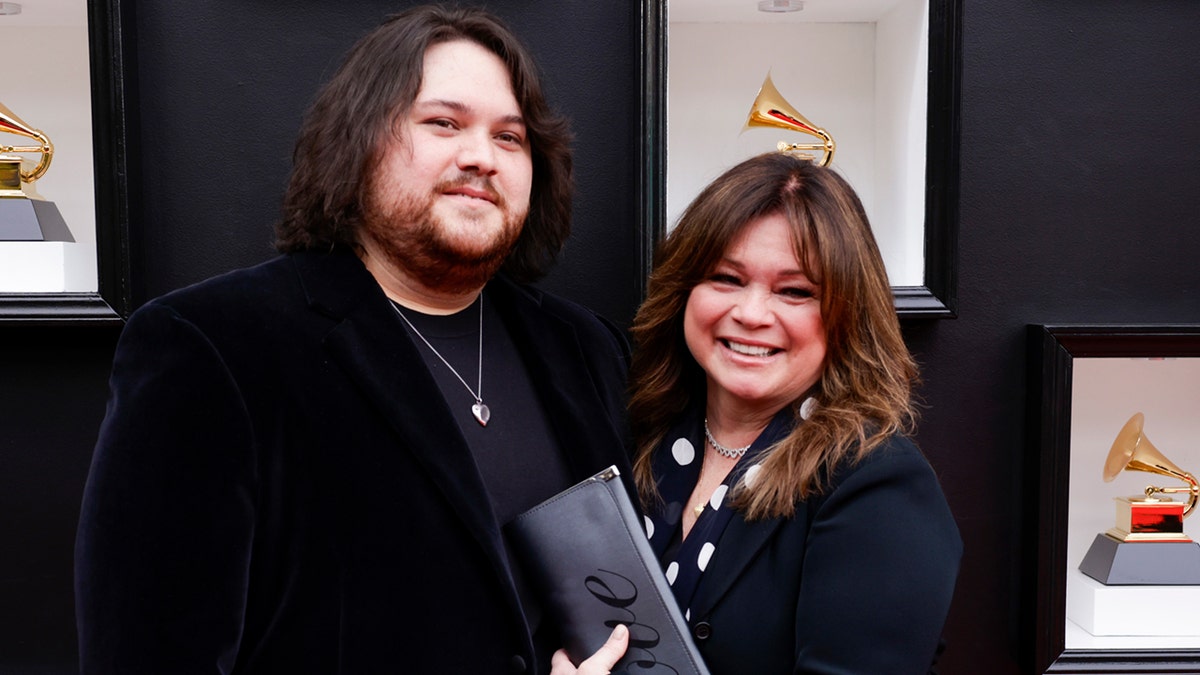 ""I think people's first impression is like, 'Oh, are you going to play something?' And it's like, no, that's the last thing I want to do. I'm going on tour in 11 days. I don't want to," he shared. "Last thing I want to think about is playing anything."
APP USERS CLICK HERE TO VIEW POST
Although the wedding was eight years in the making, Wolfgang told the outlet that he and Andraia felt like they were already married. 
"It's kind of just a formality," he shared with the outlet. "We are so already married that it's like, well, yeah, might as well make it official, because we already are.  It's just going to be really fun to throw a party with everybody in our lives that we love and is able to make it. And it will be cool. Most people ever that we've ever had at the house."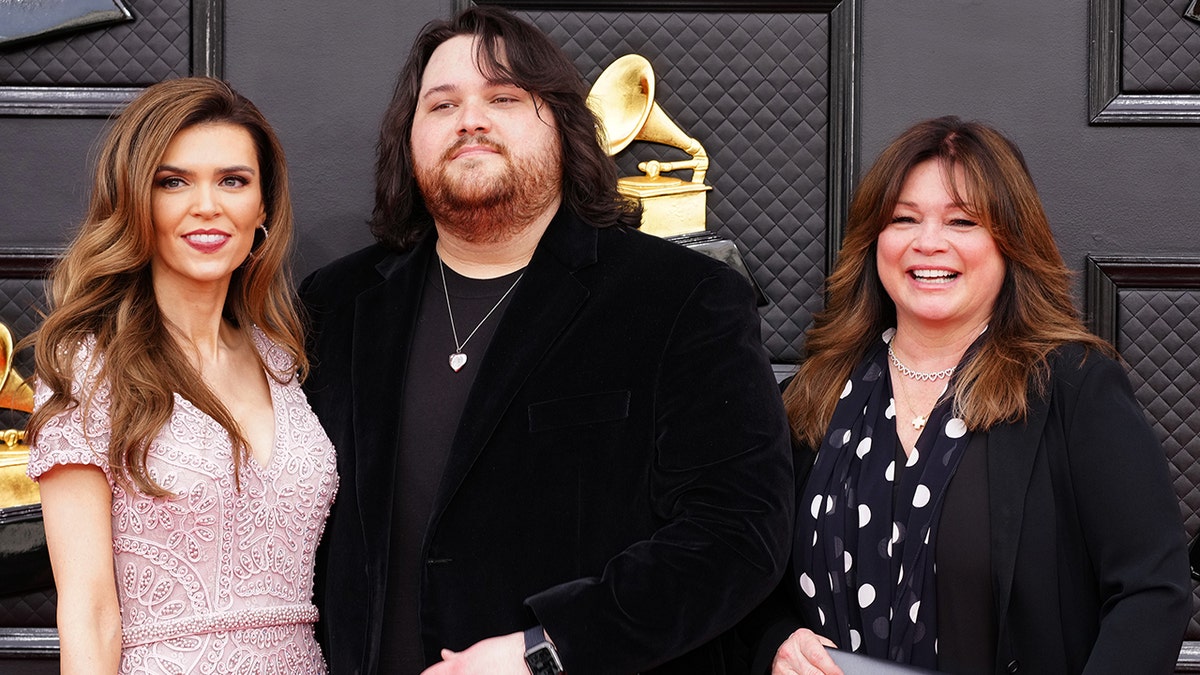 CLICK HERE TO GET THE FOX NEWS APP
APP USERS CLICK HERE TO VIEW POST
In July 2022, the musician took to social media to share that he and Andraia were engaged. "She said yes!!" he wrote alongside an image of the couple.
Bertinelli was thrilled about her son's engagement as she wrote on Twitter, "So happy!!!" with several crying emojis.