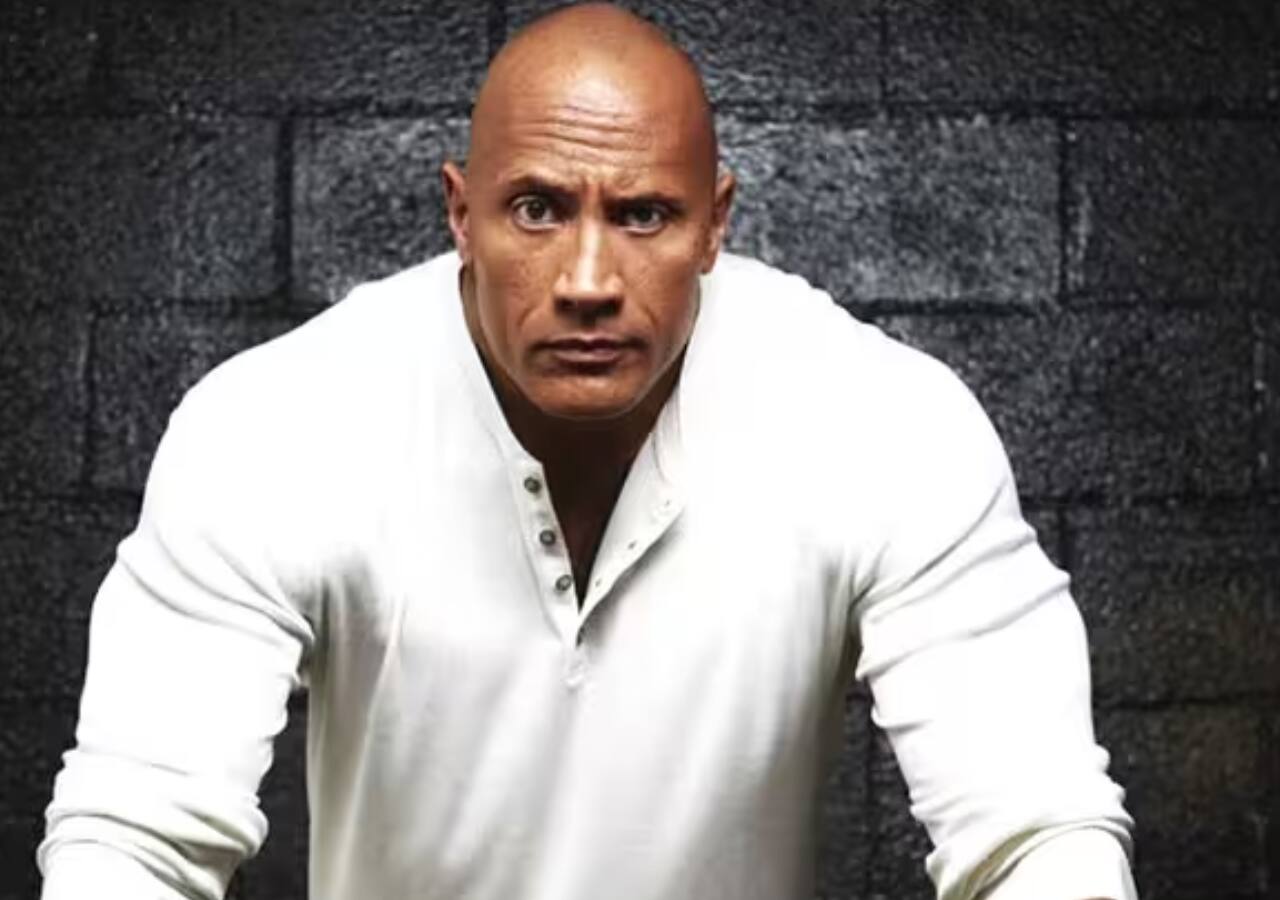 Dwayne Johnson, famously known as 'The Rock,' has left an indelible mark on the wrestling ring and the silver screen. From his larger-than-life persona in the WWE to his captivating presence in Hollywood, Johnson has become a force to be reckoned with. However, behind the scenes, this action-hero-turned-movie-star has a unique and somewhat controversial clause that shapes his on-screen characters. Also Read – RRR song Naatu Naatu bagged Oscars 2023; Meet the people behind the track that made India proud 
Rumours and reports have circulated suggesting that Dwayne Johnson demands a "no lose" clause to be added to his contracts before signing on for any action movie. In other words, he ensures that his characters never face defeat or are beaten on screen. This clause is believed to be a testament to his desire to maintain his Alpha male image, where he is perceived as unbeatable and invincible. Also Read – Oscars 2023: The Kashmir Files director Vivek Agnihotri reacts on RRR song Naatu Naatu win
While the authenticity of these reports remains debatable, they have stirred up discussions among fans, critics, and industry insiders. Some view this clause as a reflection of Johnson's commitment to preserving his larger-than-life action-hero persona, while others argue that it hampers the realism and vulnerability that viewers crave in films. Also Read – Oscars 2023: Telugu cinema fans slam Jimmy Kimmel for calling RRR a Bollywood film
Hollywood film industry analyst Caroline Stewart has said in an interview that Dwayne Johnson has been very careful about his 'unbeatable image'. He has moulded himself to be see as the 'savior' who assures his fans that he is invincible. Therefore, to protect that image is only natural and the obvious decision.
However, others perceive this clause as a limitation on his range as an actor, preventing him from exploring more nuanced and complex characters on screen. Hollywood film critic Peter Adams feels highlights that the knowledge of the 'no lose' clause makes his characters predictable. He rues that fans will have nothing that they can leave as guesswork as they will always know the 'outcome of his fights or battles.'
Despite the controversy surrounding this clause, it cannot be denied that Dwayne Johnson has solidified his status as one of Hollywood's most bankable stars. Through his charismatic screen presence, impeccable comedic timing, and impressive physicality, he has won the hearts of millions worldwide.
Whether this clause is an essential aspect of Johnson's brand or simply a marketing tactic to ensure his movies resonate with his loyal fan base, it remains part of his legacy. As Johnson continues to dominate the action genre, fans eagerly anticipate his upcoming projects, curious to see how his invincible characters will tackle new challenges and adversaries.
In the end, the "no lose" clause adds another layer of intrigue to Johnson's already fascinating journey from the wrestling ring to Hollywood stardom. It exemplifies his desire to maintain a certain image and serves as a reminder of the larger-than-life hero he has become.
As Johnson himself once said in an interview, "In cinema, we suspend reality for a while. If people want to see an unbeatable hero, I'm more than happy to deliver that." And deliver he does, cementing his status as a beloved icon in the world of entertainment.
Stay tuned to BollywoodLife for the latest scoops and updates from Bollywood, Hollywood, South, TV and Web-Series.
Click to join us on Facebook, Twitter, Youtube and Instagram.
Also follow us on Facebook Messenger for latest updates.