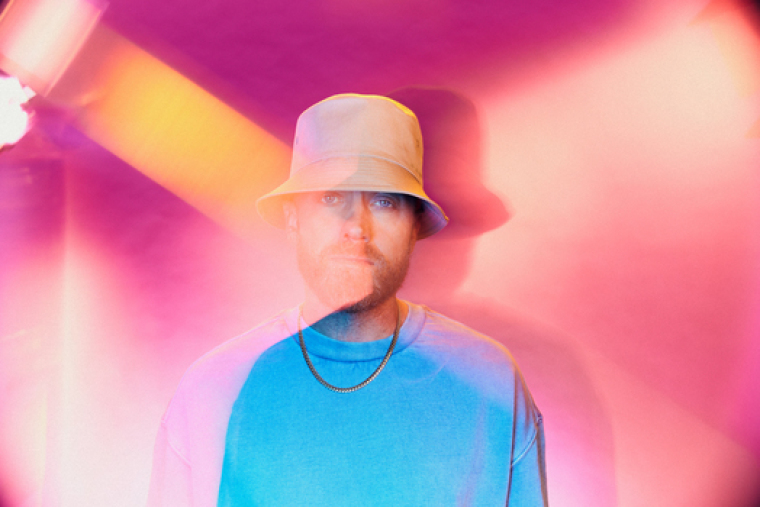 TobyMac won the Pop/Contemporary Album of the Year during the 54th annual Gospel Music Association Dove Awards for his album Life After Death, just days ahead of the fourth anniversary of his son's sudden death.
The Dove Awards were held last month at Lipscomb's Allen Arena in Nashville, Tennessee, hosted by contemporary Christian music star Tauren Wells. 
Life After Death, which was released in August 2022, was TobyMac's first album after the October 2019 death of his son Truett from an unintentional drug overdose.
The artist, whose name is Toby McKeehan, has received more than 20 Dove awards during his solo career, which came when his contemporary Christian band DC Talk began a hiatus in 2001.
ChurchLeaders spoke with TobyMac, who called winning the award "definitely the most special moment in my life at the Dove Awards." 
"How could it not be, right? I mean, you know, you journey through this thing, and you try not to just fold up the tent and walk," the 59-year-old father of four said. 
TobyMac showed gratitude towards his friends in the Christian music industry who cared for him and his family and helped with the album. 
"Anybody that ever tells you there's a lot of cut-throat, slashing in CCM, or gospel, or worship, or hip hop, I don't believe it. I've been here longer than all you all," he said. 
TobyMac noted that the Christian music industry is "a beautiful family" and he is "super grateful for those that came around me and walked with me through this." 
The artist said the award holds a special place in his heart, saying he placed it at the "center of my piano in my house."
In an interview last year, TobyMac told The Christian Post about how music writing was his outlet for grief. The Life After Death album was the artist's way of peeling back the curtain to reveal what he's endured since his son's death and how God was with him in his sorrow. 
"I think it was my way of dealing with it, honestly, and even asking, being confused, and even being willing to lay out being confused in a song and being frustrated with God," he said. "But coming out on the other side, I realized how He's so good to us and kind. Even in the darkest valley, He doesn't promise to take away the pain, but He promises that He'll be there in it with us, and He was, and He is still."
TobyMac was nominated for three awards and was also named the winner of the Short Form Music Video of the Year (Performance) award for "The Goodness" music video, which featured Blessing Offor.
For his part, Offor won Pop/Contemporary Recorded Song of The Year for "Brighter Days," telling CP in an interview that he wants to leave an "indelible mark" on listeners. 
"Brighter days aren't here yet, but they are going to be. There are going to be brighter days," said Offor. "It's a waiting song; I always want to emphasize that to people."
"It's a song about holding out hope and believing that they will get better. That is the best truth you can ever share with anybody. They don't have to be perfect now for you to know that it's coming."
Nicole Alcindor is a reporter for The Christian Post. 
Free

Religious Freedom Updates

Join thousands of others to get the FREEDOM POST newsletter for free, sent twice a week from The Christian Post.