Sara Foster is admonishing those who choose not to speak out against the violent attack of Israel by terrorist organization Hamas.
The politically active actress, who is also the daughter of music mogul David Foster, shared her stance to social media, condemning the violence and those who have defended it. She also touched upon the contentious, ongoing division between the Palestinian and Israeli people.
"I do not support the killing of innocent people. The people dying are not the ones on this radical plight. The loving Palestinians I know do not want this. The loving people of Israel do not want this. Hamas is EVIL. Period. How can ANYONE of any nationality or race defend this?" she shared to her Instagram story, alongside a post from the Stand With Us organization, which fights antisemitism and supports Israel.  
MUSIC MOGUL'S DAUGHTER CRITICIZES GAVIN NEWSOM FOR CALIFORNIA POLICIES: 'IS THE GOAL TO BE A SOCIALIST STATE?'
Hamas operates out of Gaza, where mostly Palestinians reside. Israel Prime Minster Benjamin Netanyahu declared "war" after the terrorist organization launched rockets into residential areas, killing at least 600 civilians. 
"If you are too scared to say you stand with Israel or even if you don't, At least stand against 4 year old children being dragged out of their beds by a terrorist organization," Foster said in a separate Instagram story.
"And if you don't stand against that, then you are not human," Foster added.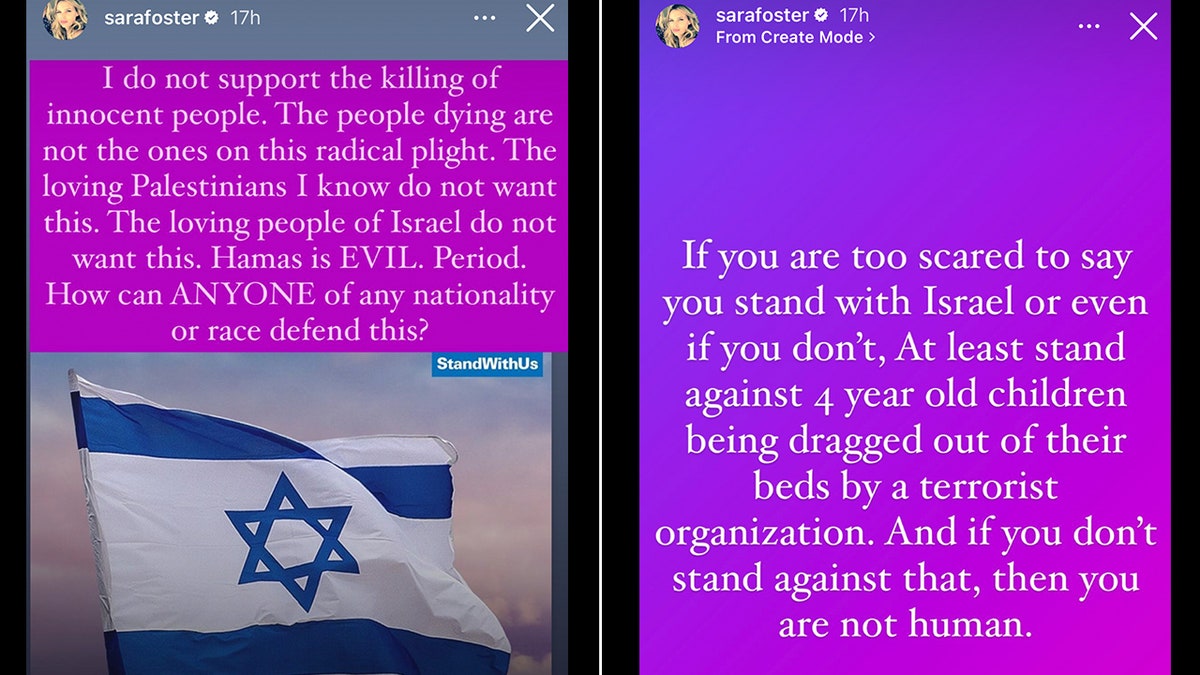 LIKE WHAT YOU'RE READING? CLICK HERE FOR MORE ENTERTAINMENT NEWS
Foster's younger sister, Erin, who converted to Judaism before marrying husband Simon Tikhman, shared the same post from the nonprofit organization, adding a brokenhearted emoji.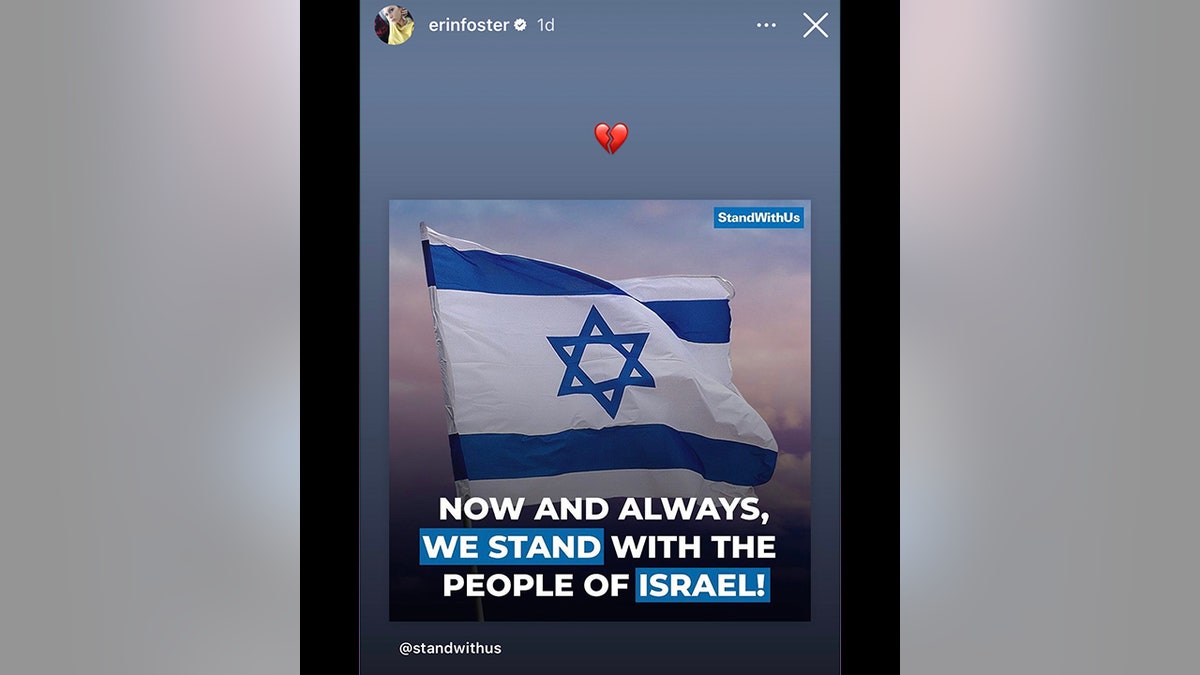 CLICK HERE TO SIGN UP FOR THE ENTERTAINMENT NEWSLETTER
Foster has never strayed away from voicing her opinions in the past, particularly surrounding the increasing crime in her home state of California.
Back in April, when entrepreneur and Cash App founder Bob Lee was found stabbed to death in his home in the Rincon Hill area of San Francisco, Foster denounced "liberal politicians" of the state. She shared a screenshot of an article that showed Lee with his two kids. 
"I have no words," she wrote. "SF is a complete s—hole. I am a registered democrat and feel confident saying liberal politicians are ruining cities."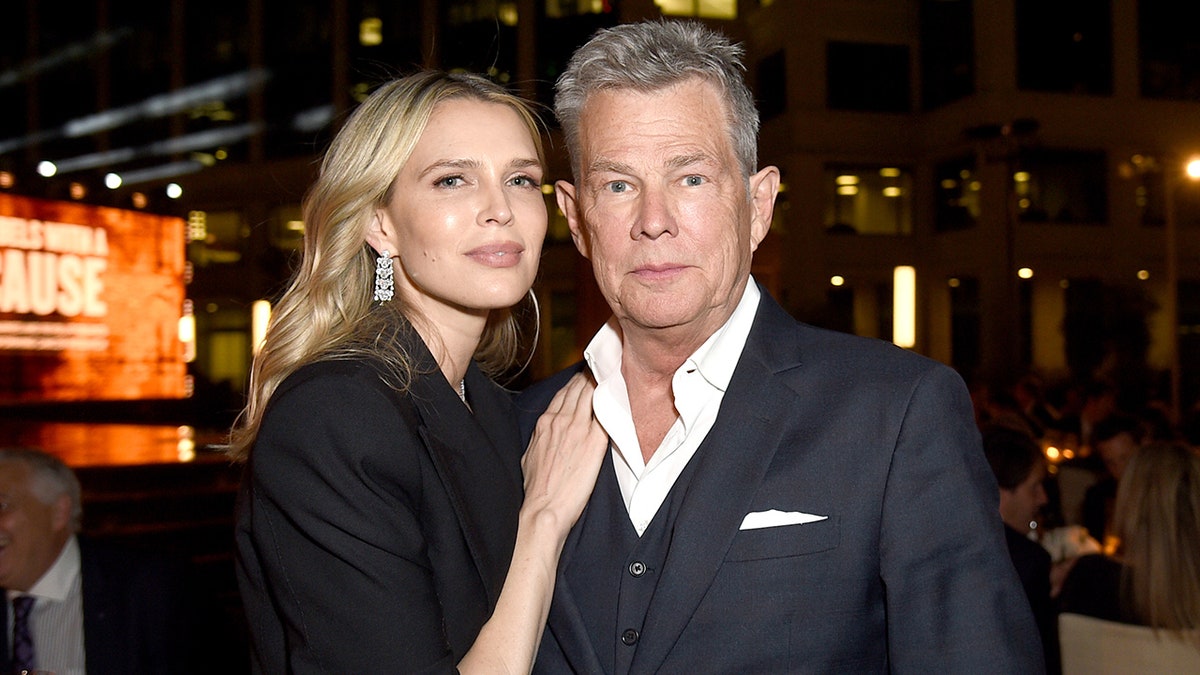 CLICK HERE TO GET THE FOX NEWS APP
Last month, Foster doubled down and ripped the Democratic governor of California, Gavin Newsom, in an episode of "The World's First Podcast," which she records with Erin.
"Newsom is, like, the worst," she admitted, with Erin agreeing. "If anyone follows me, you know that I have a lot of complaints about the city we live in and the state we live in," Foster, 42 added. "I'm born and raised here," she clarified. "It's not so easy to just get up and leave," she added of those who suggest she leave the state.