Lana Del Rey slammed an influencer this week who recently accused her of knocking a crowd of fans down with "witchcraft." 
"B!tch I know the Bible verse for verse better than you do," Del Rey commented on Christian Instagram influencer Traci Coston's post about her, social media screengrabs showed. "PS You're giving off super gremlin energy. Not in a good way."
In late August, Coston posted a video claiming the "Summertime Sadness" singer-songwriter somehow caused the domino effect of people falling down at her Mexico City concert. 
"Lana Del Rey has been open about practicing witchcraft," Coston said in a video she posted on Sept. 4. 
HIGH SCHOOL MUSICAL STAR PROMOTES WITCHCRAFT FOR NEW FILM: 'SOMETHING THAT I AM VERY PASSIONATE ABOUT'
In 2017, the singer-songwriter told NME she tried to hex then-President Donald Trump with a spell. 
"Yeah, I did it. Why not? Look, I do a lot of s–t," Del Rey said. 
"I'm in line with Yoko [Ono] and John [Lennon] and the belief that there's a power to the vibration of a thought," she added at the time. "Your thoughts are very powerful things and they become words, and words become actions, and actions lead to physical changes."
Coston continued, "And y'all look what happened at one of her concerts," showing the video of the wave of people falling over at the August show. "Whatever witchcraft Lana Del Rey is doing, the spell she's putting on her music to make it attractive those demons are being invited into the crowd and into you when you attend." 
She added, "These demons will destroy your life," claiming people had previously come to her for "deliverance" from demons that had become attached to them from attending concerts. 
LIKE WHAT YOU'RE READING? CLICK HERE FOR MORE ENTERTAINMENT NEWS
"There's a reason the Bible tells us to stay away from witchcraft, it's because God loves you and he's trying to protect you," Coston said. 
APP USERS CLICK HERE TO VIEW POST
After Del Rey commented on the post, Coston disabled comments. 
CLICK HERE TO SIGN UP FOR THE ENTERTAINMENT NEWSLETTER
Fox News Digital has reached out to both Coston and a rep for Del Rey for comment.
The "Say Yes to Heaven" singer-songwriter has previously said she believes in God. 
Del Rey told the Quietus in 2011, "My understanding of God has come from my own personal experiences… because I was in trouble so many times in New York that if you were me, you would believe in God too. When things get bad enough, your only resort is to lie in bed and start praying. I dunno about congregating once a week in a church and all that, but when I heard there is a divine power you can call on, I did. I suppose my approach to religion is like my approach to music — I take what I want and leave the rest."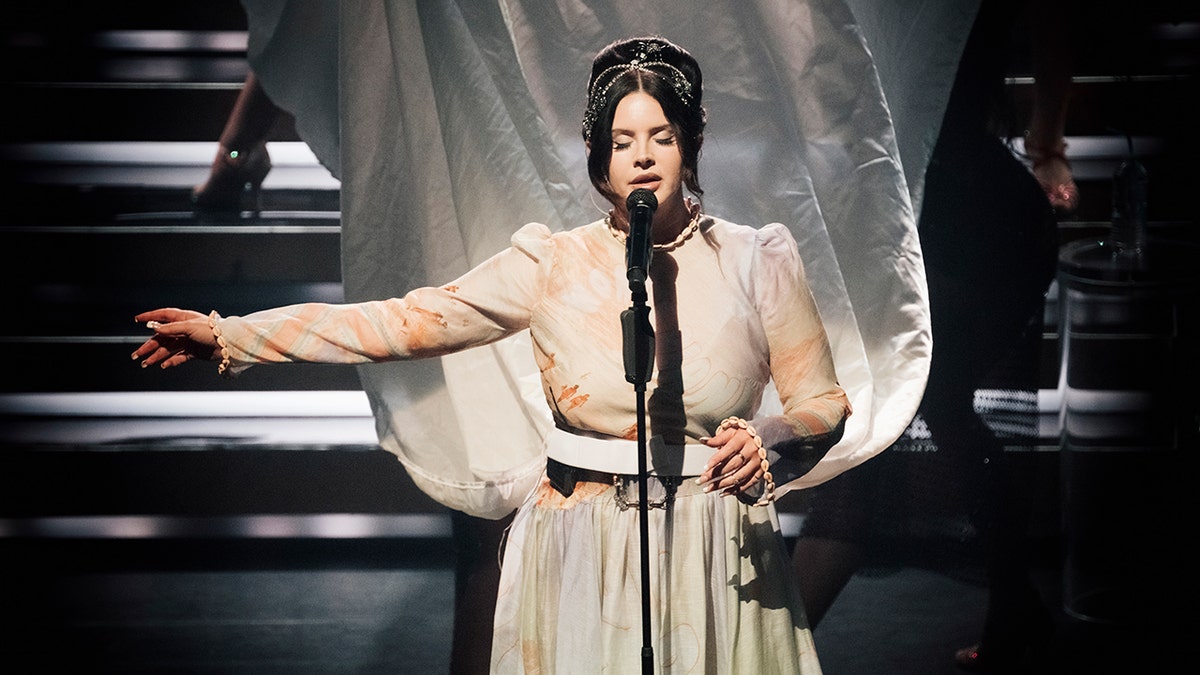 CLICK HERE TO GET THE FOX NEWS APP
Del Rey also included a track on her new album "Did You Know That There's a Tunnel Under Ocean Boulevard" called "Judah Smith Interlude," in which she recorded herself listening to and at times giggling at a sermon by the titular preacher. Del Rey has been linked to Smith's Churchome chapter in Los Angeles.