Life wasn't always a fairytale for Hollywood sweetheart Grace Kelly. 
Before tying the knot with Prince Rainier III of Monaco, the Oscar winner allegedly had a promiscuous past as she charmed a number of men with her beauty. 
"Despite her upbeat attitude, Grace was a far more complex person than most around her imagined, and far more manipulative than her angelic face might suggest," author Laurence Leamer wrote in his new book "Hitchcock's Blondes" via People. 
GRACE KELLY YEARNED FOR 'PRIVACY,' ALONE TIME WITH HUSBAND PRINCE RAINIER III AFTER SHE BECAME A ROYAL: AUTHOR
"People huddled around her, seeking her attention, and she knew how to use them."
As a teenager, Kelly was involved in a love affair with her 30-year-old teacher Don Richardson while studying at New York City's American Academy of Dramatic Arts, according to Leamer. 
Kelly was reportedly head over heels for Richardson and even introduced him to her parents. However, they didn't approve of the drama teacher, since he was still legally married but separated from his wife. 
While lining up lovers including Claudius Charles Phillippe and the banquet manager of the Waldorf Astoria Hotel, Leamer alleged Kelly was involved with another millionaire playboy, Aly Khan, at the same time she was "seriously" dating Richardson.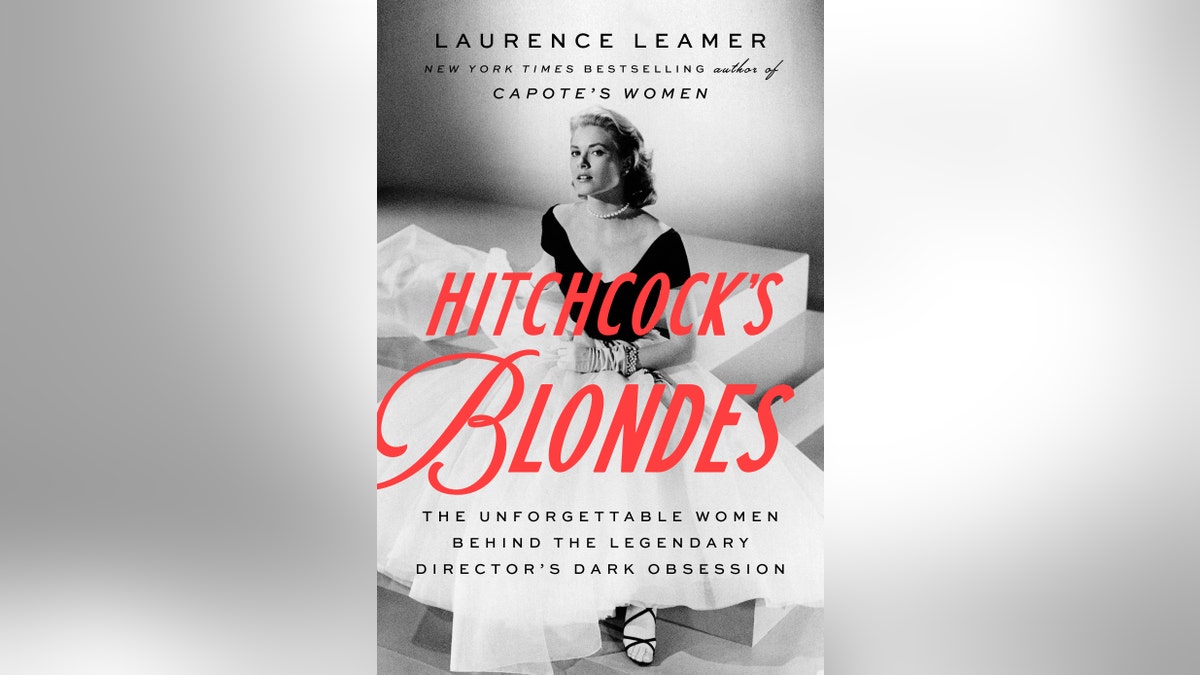 GRACE KELLY'S DAUGHTER CAROLINE ON PRESERVING HER MOTHER'S LEGACY: 'YOU HAVE TO KEEP ON FIGHTING'
Although Khan was married to Rita Hayworth at the time, Richardson noticed that Kelly had donned a piece of jewelry that led to his beliefs about her affair with Khan. 
"One evening, Grace invited Richardson over to the apartment . . . As always, they made love," Leamer began to explain.
"Afterward, she pirouetted before him in one gorgeous gown after another. He had no idea where she'd acquired such outfits. Then she paraded before him nude, except for a gold bracelet laden with emeralds."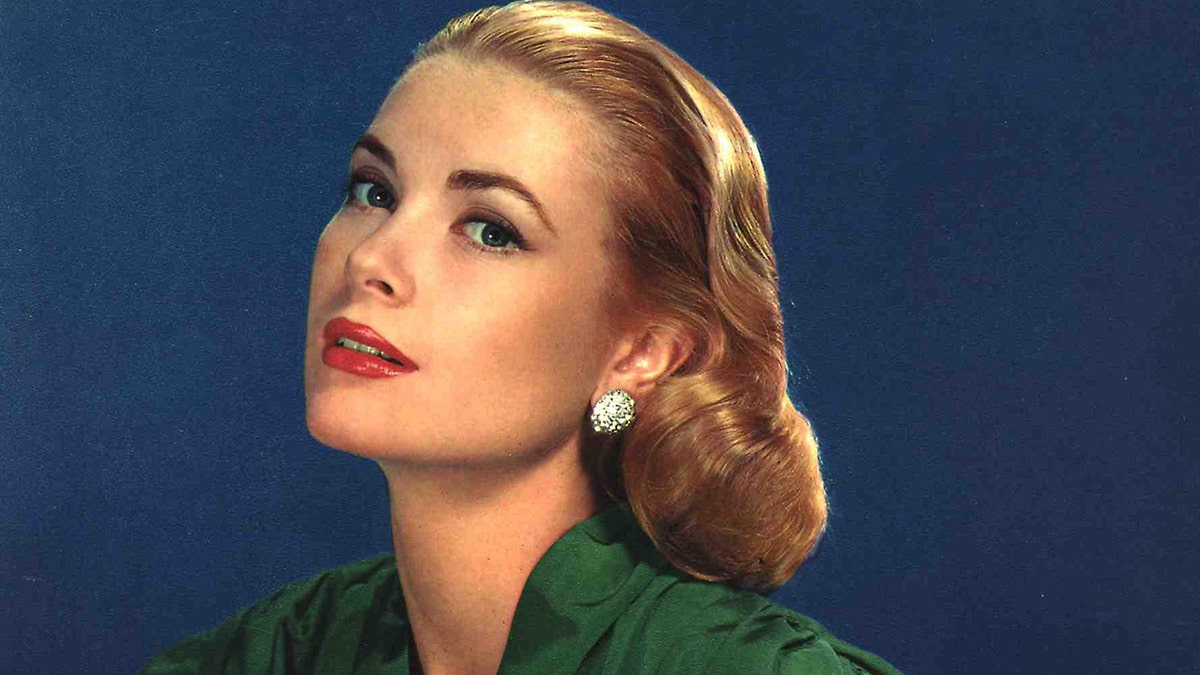 Leamer continued to write that Richardson recognized the bracelet from another woman, who wore the same piece of jewelry and had slept with the wealthy foreign diplomat. 
"[Khan] was famed for his generosity as much as for his sexual prowess," and the bracelets "were tokens of appreciation. With so many lovers, it made sense that, as often as not, he passed out the same gift."
GRACE KELLY STILL YEARNED TO ACT AFTER BECOMING PRINCESS OF MONACO, BUT WAS DEVOTED TO HER CHILDREN, ROYAL TITLE, NEPHEW SAYS
Despite Richardson having other lovers at the time, he was still fueled with anger and threw the bracelet into a fish tank and immediately broke it off with Kelly, according to Leamer.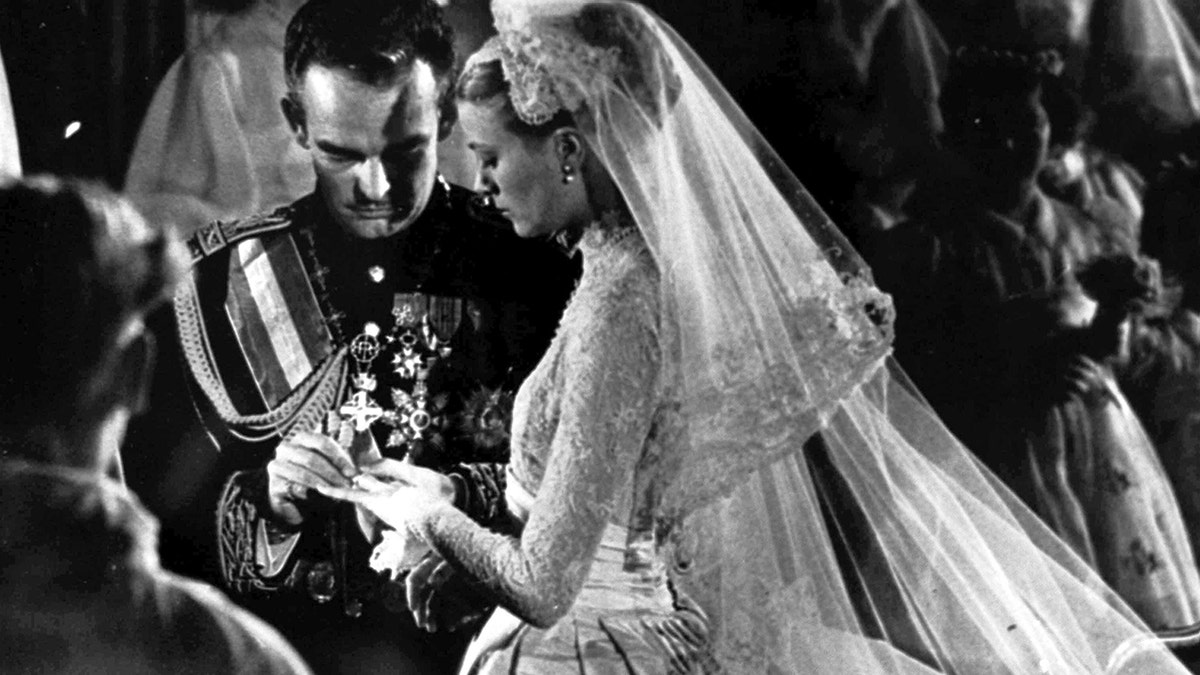 "Does the bracelet have anything to do with it?" Kelly questioned.
"It has everything to do with it," Richardson responded.
CLICK HERE TO SIGN UP FOR THE ENTERTAINMENT NEWSLETTER
"Maybe Grace would be crying or wringing her hands in despair," Leamer wrote. "But it was nothing like that. Still nude, she was reaching down into the water to fish out the bracelet."
LIKE WHAT YOU'RE READING? CLICK HERE FOR MORE ENTERTAINMENT NEWS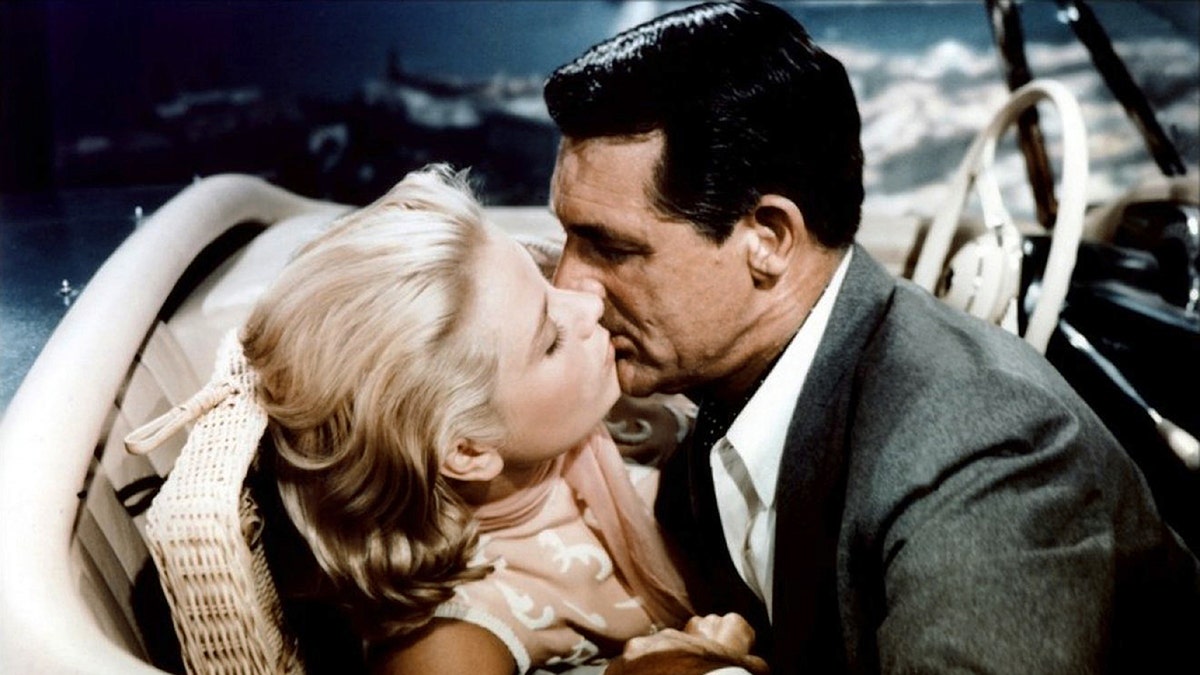 Kelly rose to fame while starring in several of Alfred Hitchcock's films, including "Dial M for Murder," "To Catch a Thief" and "Rear Window."
CLICK HERE TO GET THE FOX NEWS APP
In 1956 at age 26, Kelly left behind Hollywood fame to become a princess when she married Prince Rainier III of Monaco.
After a whirlwind courtship, the prince and the actress married less than a year later. Rainier and the newly minted Princess Grace shared three children: Princess Caroline, Prince Albert and Princess Stephanie.
Kelly died in 1982 from injuries she sustained in a car crash. She was 52.