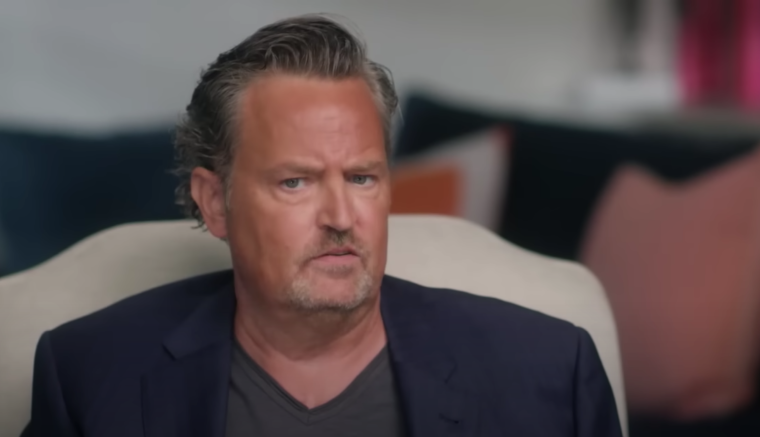 Matthew Perry, the prominent actor famously known for his role as Chandler Bing in the hit NBC sitcom "Friends," died in his Los Angeles-area home at the age of 54. Conflicting reports initially suggested drowning as a cause, while the circumstances surrounding the death remain under investigation.
Authorities discovered Perry unresponsive after reports of a cardiac arrest, TMZ reported, saying the death was due to an "apparent drowning." Later, the media outlet said he actually died at his own house after some physical activity Saturday morning.
Los Angeles Times reported that Perry was found unresponsive in a hot tub, although no foul play is suspected, adding that no drugs were found at the scene.
According to media reports, Perry returned home in the early morning after a two-hour pickleball session. Shortly after arriving, he sent his assistant out for an errand. When the assistant came back about two hours later, he found the actor unresponsive and immediately called 911.
The actor was most recognized for his role as Chandler in "Friends," which aired from 1994 to 2004. Perry's first TV role was in a 1979 episode of "240-Robert," an ABC drama, and his last was portraying Ted Kennedy in the 2017 Reelz miniseries "The Kennedys: After Camelot."
Perry's film career included roles in comedy films like "Fools Rush In" and "The Whole Nine Yards." His film debut was in the 1988 teen drama "A Night in the Life of Jimmy Reardon," alongside the late River Phoenix. Perry's final film appearance was in the 2009 Disney movie "17 Again."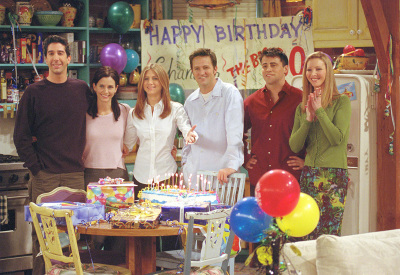 The Massachusetts-born actor was also part of the 2021 HBO Max special "Friends: The Reunion," which marked the original cast's reunion since the series finale.
Perry had received several TV accolades, including a Golden Globe nomination in 2007 and four Primetime Emmy nominations, along with one win and six nominations at the Screen Actors Guild Awards.
The actor battled addiction issues, which he revealed in his 2022 memoir Friends, Lovers, and the Big Terrible Thing: A Memoir. During a 2022 interview with ABC News' Diane Sawyer, Perry mentioned he had "safety nets" to manage his addiction. In the memoir, Perry said, "For a start, I've surrendered, but to the winning side, not the losing."
Hospitalized for a burst colon due to opioid abuse, Perry revealed on HBO's "Real Time" last November that he was given a 2% survival chance. Perry stated he never intended to die but acknowledged his resilience in his sobriety journey.
On the show, the outspoken atheist Bill Maher joked that God "must be a fan" of Perry's, to which the actor replied that he knows Maher's belief about the Creator, but he does, in fact, believe in a "higher power."
"I believe there is a higher power," Perry testified. "I have a very close relationship with Him that's helped me a lot."
In interviews, Perry openly discussed pivotal moments, including the first time he prayed for fame and the euphoria he felt after his first bottle of wine at age 14. Perry believed fame would cure his addiction but later realized it worsened it.
During his first prayer to God, Perry said anything could be done to him so long as he became famous.
"That was the first time I ever prayed. And I look back at it as a dumb prayer, like a prayer of a really young person," he told Sawyer.
His second to last social media message, posted to X, read, "Let's make stigmas a stigma. #mentalhealth."
The actor moved from Ottawa, Canada, to Los Angeles to live with his father at a young age, where his struggles with addiction began. By age 18, he was drinking daily. Despite these struggles, Perry believed his book and openness would help others battling addiction.
He told Sawyer, "People who don't believe in that, I'd like to tell them to go stop a wave or go make a plant. It's not fun to talk about this stuff. I don't like talking about it, but I know it's going to help people to talk about it. I know the book is going to help people."
Free

Religious Freedom Updates

Join thousands of others to get the FREEDOM POST newsletter for free, sent twice a week from The Christian Post.