Australia's biggest music acts are gearing up for the 37th annual ARIA Music Awards tonight in Sydney.
Our very own Brooke Boney will be hosting the awards alongside Tommy Little and there are some massive names attending.
Baker Boy and Troy Sivan will be presenting awards, G Flip will be here and Budjerah is up for five awards.
READ MORE: 'Friday' viral sensation transforms for debut studio album
In other music news, the Foo Fighters have announced brand-new music.
They teamed up with Her for a performance of and The Glass on Saturday Night Live on the weekend and that version of the song will be released this Friday.
And Matt Le Blanc has finally spoken out about his mate and Friends co-star Matthew Perry's death last month.
The other stars of the show released a joint statement and were seen attending Perry's funeral, but Le Blanc needed more time to grieve before speaking out.
See what he had to say in the video above.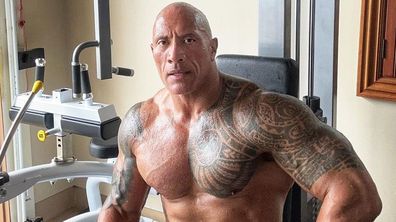 READ MORE: Robbie Williams gears up for Aussie concerts
Finally, Dwayne 'The Rock' Johnson has been asked whether he would consider running for President of the USA.
During an appearance on The Tonight Show with Jimmy Fallon, the action star said the following:
"I think down the road for sure, I have said this before – I am a proud girl dad, I have a 22-year-old, I have a seven and I have a five-year-old.
"My 22-year-old, I would like to say we grew up together, at that time I was wrestling full-time – 200 wrestling matches a year and I was always gone.
"I know what that is like for an occupation to take me away from being a daddy and this time around with my seven and five-year-old, I want to be a daddy and that is the most important thing to me."
See the full entertainment wrap in the video above