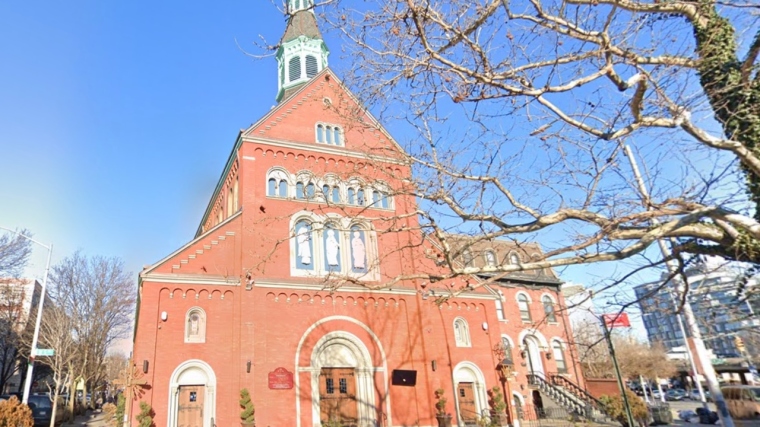 A Roman Catholic bishop has expressed outrage that a historic parish church in Brooklyn allowed a lewd, violent music video to be filmed in its building.
Bishop Robert Brennan told Catholic News Agency via a statement released by the Diocese of Brooklyn he was "appalled" that the Annunciation of the Blessed Virgin Mary Church in Williamsburg was featured in 24-year-old pop star Sabrina Carpenter's latest music video for her song "Feather."
The video, which has racked up more than 2.8 million views on YouTube since being uploaded on Oct. 31, features a scantily clad Carpenter surrounded by coffins and dancing in front of the altar, which was adorned with a bottle of liquid marked "RIP," a doll that says "Good Girls Go 2 Heaven," and a book titled "Tampons Should Be Free."
One of the coffins is emblazoned with "RIP B—" beneath a cross.
Carpenter, who has been touring with Taylor Swift, also prances provocatively through the nave in between the pews during the video, which features multiple men dying gory deaths as they fight and kill each other, vying for her affection. In one scene, a man's blood oozes from an elevator shaft after Carpenter murders him for taking a photo up her skirt.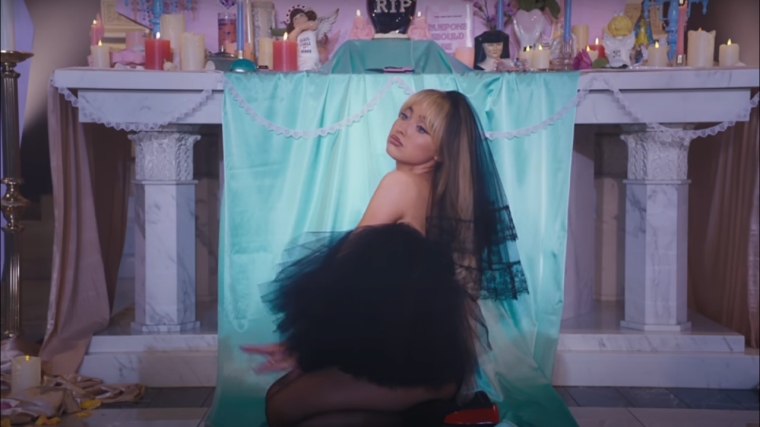 The diocese's statement to CNA maintained that the parish "did not follow diocesan policy regarding the filming on Church property, which includes a review of the scenes and script."
The diocese said the bishop "is taking this matter seriously and will be looking into it further," noting that the parish claimed the production company "failed to accurately represent the video content."
Neither the Annunciation of the Blessed Virgin Mary Church nor the production company immediately responded to The Christian Post's request for comment.
Carpenter also took flak from Instagram users, some of whom found the video to be "disrespectful and offensive."
The Annunciation of the Blessed Virgin Mary Church is a historically Lithuanian Catholic congregation established in 1863. The congregation has worshipped in its present building since 1870, according to the American Guild of Organists.
The church, which has hosted Lithuanian President Gitanas Nausede and other Lithuanian leaders, offers New York City's only Sunday Mass in Lithuanian, according to the diocesan newspaper The Tablet.
Free

Religious Freedom Updates

Join thousands of others to get the FREEDOM POST newsletter for free, sent twice a week from The Christian Post.